Button Shy
Westmont, NJ USA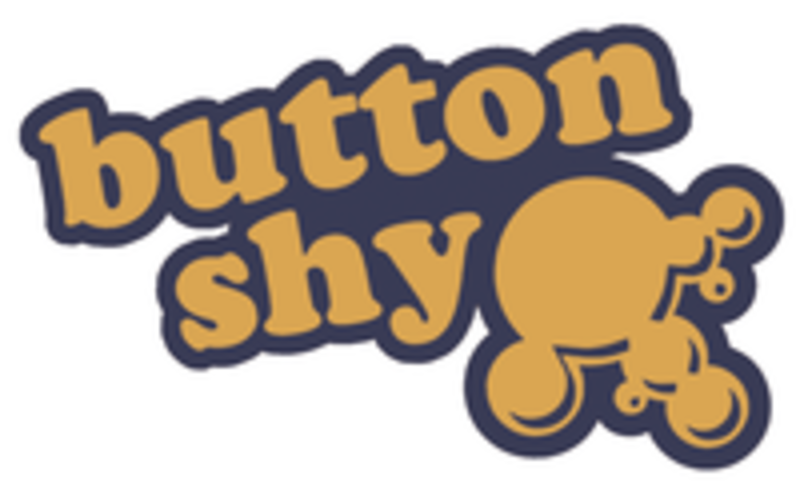 WE ARE A SMALL BOARD GAME PUBLISHER.

And when I say small, I mean small. It just me (Jason Tagmire) and some family and friends. We work out of our homes and two rooms inside the Soha Arts space in South Jersey

WE RELEASE WALLET GAMES.

These are pocket-sized games (generally 18 cards or less) and they come packaged in a bi-fold wallet. They are both portable and durable, and make for great games to have on the go. Some of our most popular games have been Sprawlopolis, Circle The Wagons, Avignon: A Clash of Popes, Pretense and Pentaquark.

WE HAND ASSEMBLE EVERY SINGLE WALLET GAME.

Yes, we know this is crazy, but it's also very personal. We believe in small business and enjoy making sure every game is perfect. It can be tough at times, but as long as we can sustain the demand, we'll keep hand assembling.

WE RELEASE A NEW WALLET GAME EVERY MONTH.

Yes, we know this is also crazy. We release 12 Wallet Games per year, one each month. We Kickstart almost all of them and release them through our Board Game of the Month Club on Patreon. If you hang around, you'll see some great new games.


From Jason Tagmire:

Sometime in like 1999 or so, I started a button making company named Button Shy. I paid $45 for a logo and bought the domain name. Then, like 2007 or so, I stopped making buttons and had to get a real job. I started making games on the side and needed a company name. After many names and using the buttonshy.com/insert name here website, I decided to go back to Button Shy. The name wasn't in use and it had been a few years, and the logo was too good.


Games from Button Shy